Surrender to Your Muscles With Our Yin Pilates Classes
With Singapore's Only Yin Pilates Master Trainer
Sometimes your body needs a break from life's busyness. Make it happen with our Yin Pilates Classes at Inside Out Pilates and Fitness.
If you're hoping to see real results from your workouts, then stretching, rest and recovery is just as important as your training, and we're proud to offer you a way to actively recover while boosting your flexibility and relieving stress.
Yin Pilates Classes at Inside Out Pilates and Fitness are the best way to cap a long week of workouts, or get the week off to a good start, or just to escape the stresses of everyday life.
Make Yin Pilates A Part Of Your Normal Routine
You'd be amazed at how much consistent Yin Pilates training can benefit your body. Stretching is often overlooked as a serious component of your fitness, but it is an essential cog in the wheel of your complete fitness, and it is due to the lack of stretching and release that people often get injured.
Through each Yin Pilates session, you will be guided as you stretch, destress, relax and release tight aching muscles. It can help lower your blood pressure, increase your immunity, reduce fatigue, improve mental clarity and more! Yin Pilates is a fabulous option for people who are sitting all day as well as people who are working out a lot and may have tight, sore and stiff muscles. Our Yin Pilates classes are offered in private or semi-private sessions and group sessions at Core Collective Dempsey.
At Inside Out Pilates and Fitness, you'll enjoy:
Relaxing and releasing sore, stiff and tight muscles
Movements adapted to the needs of every individual
Constant feedback and support
Real gains in flexibility and range with consistent practice

A peaceful, welcoming environment
Working out with Singapore's only Yin Pilates Master Trainer
Start Your Yin Pilates Training Today
And See How Real The Results Can Be
Are you ready to uplift your training and leave feeling fabulous and light? Then join us at Inside Out Pilates and Fitness for the best Yin Pilates Classes with Singapore's only Yin Pilates Master Trainer. Your body will feel more rested and restored than ever before, helping you get more out of your week, your work, your life!
Get started today by filling out the short form on your screen now! We'll be happy to answer all of your questions right away.
What is Yin Pilates?
Yin Pilates emphasizes stillness, stretching, introspection and relaxation. Yang style Pilates emphasizes movement, muscle, sweat, and energy. We need both, of course. However, high-powered Yang style Pilates, has come to be more dominant.
The need for stillness, self-knowledge, kindness to the self and body, and to the environment is equally, if not more, important in today's world.

Yin Pilates has an expanded view of health and wellbeing. Its emphasis is on body and mind. It is beyond the workout model of frenetic classes, to the notion of mind/body/spirit for total wellbeing.
Yin teaches deep, safe and effective stretching along with relaxation techniques. Such techniques are well known to bring about physiological changes that counter the effects of stress like improved immune function, lower blood pressure, reduced inflammation as well as the usual biomechanical improvements in posture, movement and pain reduction.
So, if you'd like a little more Yin in your life, try a Yin Pilates class. If you feel like Joeseph Pilates did - that the world needs a balance of tension and relaxation - try a Yin Pilates class today.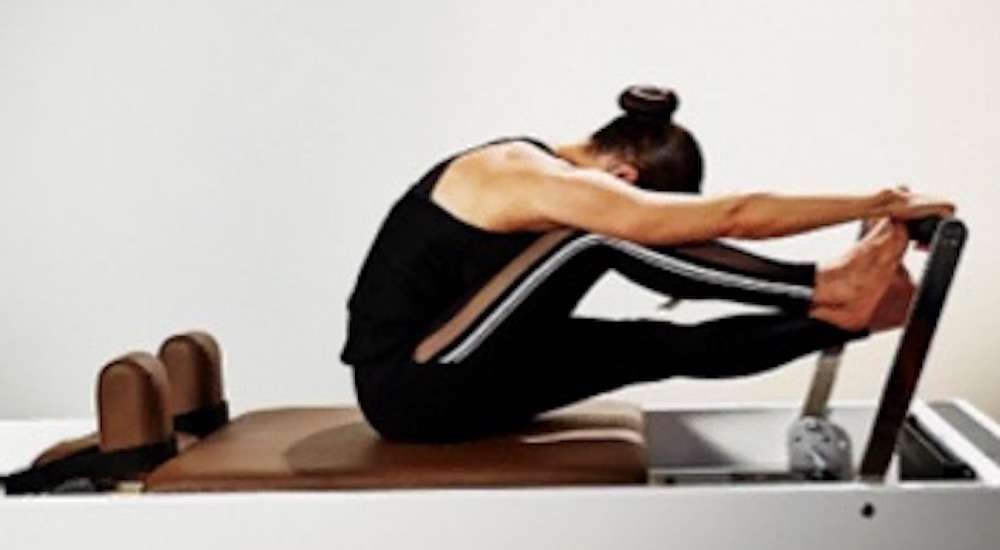 Yin Pilates Testimonials
"It's about stretching, relaxing, letting go and feeling fabulous"
"I never leave a class feeling exhausted, but totally rejuvenated."
"It has taken this class to make me realize that you don't always have to sweat and hurt to do something really healthy for your mind and body"
"I love the stretches, the body scans and progressive muscle relaxation exercises. I can feel the stress melting away. I've never slept more deeply and woken with so much energy."
"Like most people, I hold way too much tension in the upper traps and neck, so releasing this tension helps you feel taller and shoulders softer and away from the ears. Thank you so much."
Thank you! I feel great after that beautiful stretch. I feel like my shoulders are at least a couple of centimeters further away from my ears now. Keep up the great work!